Friday, November 4, 2011 at 3:48 PM with
≡
Hello! hari ini lulu akan memperlihatkan pemain-pemain dalam NARNIA!
William Moseley as Peter Pevensie
ini dia si tampan, bijak, adil dan pokoknya PERFECT'lah!!!
aku suka banget dia karena COOL apalagi kalau lagi perang pokoknya keren tak terkalahkan deh♥
menurutku dia lebih CAKEP daripada Justin Bieber tp sayangnya peter cuman ada di 2 episode di narnia yaitu The Lion, The Witch and The Wardrobe dan Prince Caspian
Anna Popplewell as Susan Pevensie
Dia itu udah cantik terus keren lagi♥ apalagi waktu memanah jadi pingin nyoba manah :3
tp dia cuman ada di 2 film narnia seperti Peter yaitu di The Lion, The Witch and The Wardrobe dan Prince Caspian kalau yg di The Voyage of the Dawn Treader Susan dan Peter nggak ada yg ada cuman Caspian,Lucy,Edmund dan Eustace
Skandar Keynes as Edmund Pevensie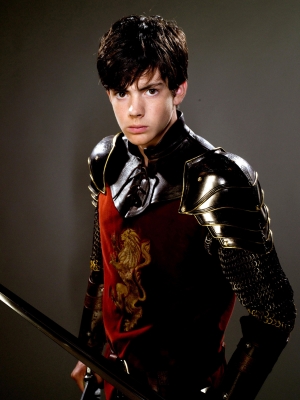 Dia itu Cool juga tp Cute nya~ walaupun masih tetep Peter yg paling COOL awalnya aku nggak suka dia tp waktu pake baju perang jadi suka >///<
Georgie Henley as Lucy Pevensie
Ini dia si Cute, pemberani, dan penyayang! aku suka banget ama dia apalagi di narnia yg the Lion The Witch and The Wardrobe dia cute banget >.< terus di prince caspian dia juga cute dan ketika di the Voyage of The Dawn Treader dia dewasa banget! awalnya aku nggak percaya kalau dia itu Lucy tp aku cemburu ama dia soalnya DIA DEKET AMA PETER!
nih foto romantisnya!
dan inilah foto yg HOT!
Ben Barnes as Prince Caspian
Ini nih si Ganteng Pangeran Caspian ♥///♥
aku suka banget dia! krn dia ganteng dan Raja Narnia yg Baru XD
Tp peterlah nomer 1 bagiku!
Will Poulter as Eustace Scrubb
Dia itu keponakan Pevensie Bersaudara dia sangat nakal dan manja! dia tampil di Narnia: Voyage Of The Dawn Treader awalnya aku nggak suka dia karena bandel :( tp lama-lama aku suka dia krn lama-lama dia jadi baik
Aslan
Aku suka banget ASLAN jadi pengen deh punya singa kayak ASLAN
Nah segitu ajah dulu yah!
Bye bye!